As I sit here, editing this last wedding of my busy wedding season, I can't help but feel like the wedding between these two gentlemen was the perfect way to wrap up this season because it represented everything I love about this job.
I photographed 30 incredible couples between the months of February & October, with one more to go this December (SHOUT OUT to Cheyenne & Jacob!) and each one taught me something about myself, my relationships and the types of love that exist in the world. But this wedding between Alex (D.) & Alex (W.) was something special and it was a true honor to witness and take part in. Here's why….
It's no secret that it's hard to ignore the Nation-wide hatred happening in our country right now; you can't turn on the news without hearing something awful; hate crimes, racism, abuse, feminist issues, homophobia and many other inhumane acts are being committed in our communities every day and it completely baffles me (but that's a rant for another time).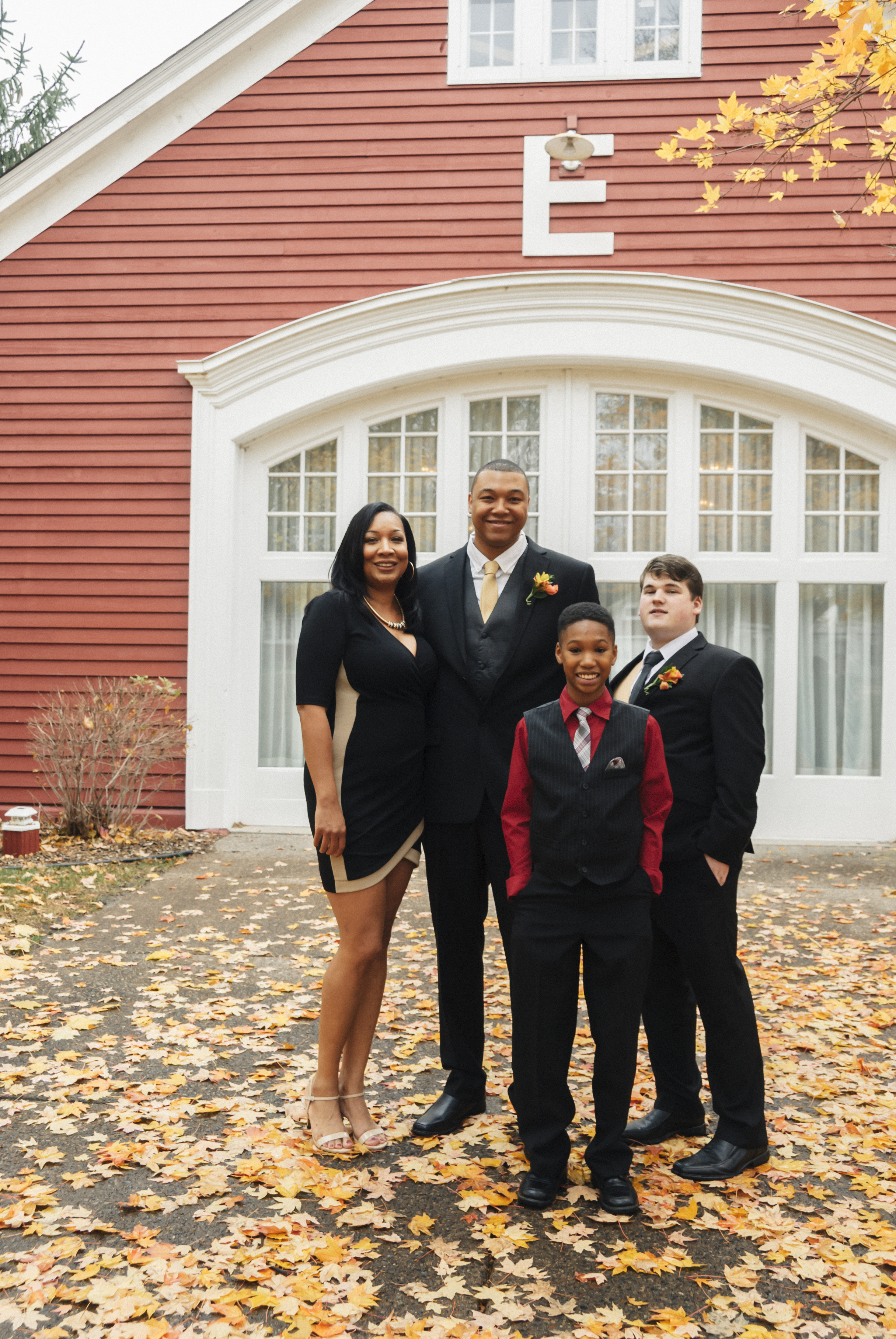 As a wedding photographer, I get to put all that aside and capture moments of love and joy between people in my community and I get to see hope for the future. When a marriage begins, people are committing themselves to loving each other, starting families and growing old together. They make promises to support each other in good times and in bad, and that's a beautiful thing. I do what I do because I like to focus on the good in the world, the love in humankind. I can't imagine my life without this job and I feel truly blessed to do what I do.
That brings me to this wedding between an inter-racial, gay couple. To see these two men, one black and one white, make vows to love each each other forever in front of their family and friends warmed my heart and gave me hope that the world can change.
Hate will always exist but love always wins. I truly believe that :)
…………………………….
Alex & Alex (and their sweet pup, Jasper) had a lovely Fall day, filled with brightly colored trees and a crisp breeze for their wedding day at the stunning Earle Brown Heritage Center - take me back there any day, it's a gorgeous venue! They had an intimate wedding party and spent the night celebrating and dancing with friends and family!
…………………………….
I couldn't have asked for a better "last wedding" to end the season with. To all my friends and family out there, keep spreading love and show people compassion and empathy because it makes this world we all share a much better place for us all. Make America kind again!